Fraunhofer HHI introduces new USB LiFi modules with up to 1 Gbit/s
The Fraunhofer Heinrich Hertz Institute HHI was the first to succeed in developing a USB-operated LiFi system with low power consumption, thus achieving the world's highest data rate of up to 1 Gbit/s in a mobile LiFi end device.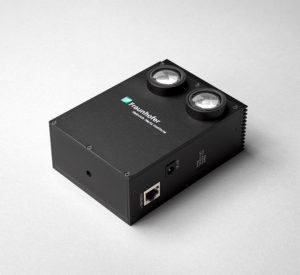 LiFi enables fast mobile communication for indoor areas. In a LiFi transmission, the unlicensed optical spectrum is used for wireless data transmission. In contrast to radio, light can be controlled and restricted to certain rooms, thus protecting the data with a very high degree of security against unauthorised access and external interference.
The Fraunhofer HHI develops LiFi systems with a focus on application in target environments such as backhaul, industry as well as for conferences and classrooms. Overall, the Institute has more than 20 years of experience in the field of LiFi and offers the compact USB LiFi modules for pilot installations, field tests and licensing also for industrial product development.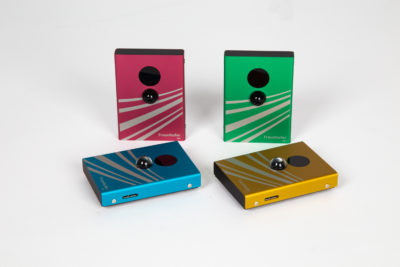 An ongoing goal in development is to create a terminal device that is as compact as possible for the mobile use on notebooks. The third generation development team, led by Jonas Hilt and Peter Hellwig, has succeeded in presenting a particularly light and compact module. The main challenge during development was the low output provided by a USB interface on a mobile device such as a laptop. Despite this, it is important to achieve the highest possible data rate. An average power consumption of only 3 watts has now been used to demonstrate a scenario in which a ceiling lamp provides several users on their notebooks with fast network access. Thereby peak data rates of up to 1 Gbit/s were achieved. The user thus receives an extremely powerful LiFi module with a compact form factor. With this development the suitability of LiFi technology for everyday use could be demonstrated up to the successful CE marking.
Fraunhofer HHI's new LiFi systems were already tested under real conditions in a classroom at the Hegel-Gymnasium in Stuttgart at the end of 2019. They will be presented to the public at the Mobile World Congress 2020 in Barcelona and at the Optical Fiber Communication Conference 2020 in San Diego.
Publications
Find our latest publications on LiFi Neon and its technology on the Fraunhofer/HHI website.